Monday, April 9th, 2012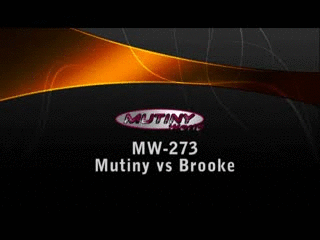 We were traveling together for 3 days and we were already getting on each other's nerves!!
I was waiting for her…and Im talking to the camera telling you how much I cant stand her ad when she showed up we started to wrestle…at one point we fell off the bed and thats a part I decided to cut because..well, we looked pretty stupid…LOl maybe one day If I have some bloopers or something like "behind the scene" Ill show it but for now I decided to cut it!!
It was a good work out..i think we both needed to wrestle a big to get our frustration out!
Buy it : Add "MW-273″ to Cart — $4.95