Tuesday, April 26th, 2016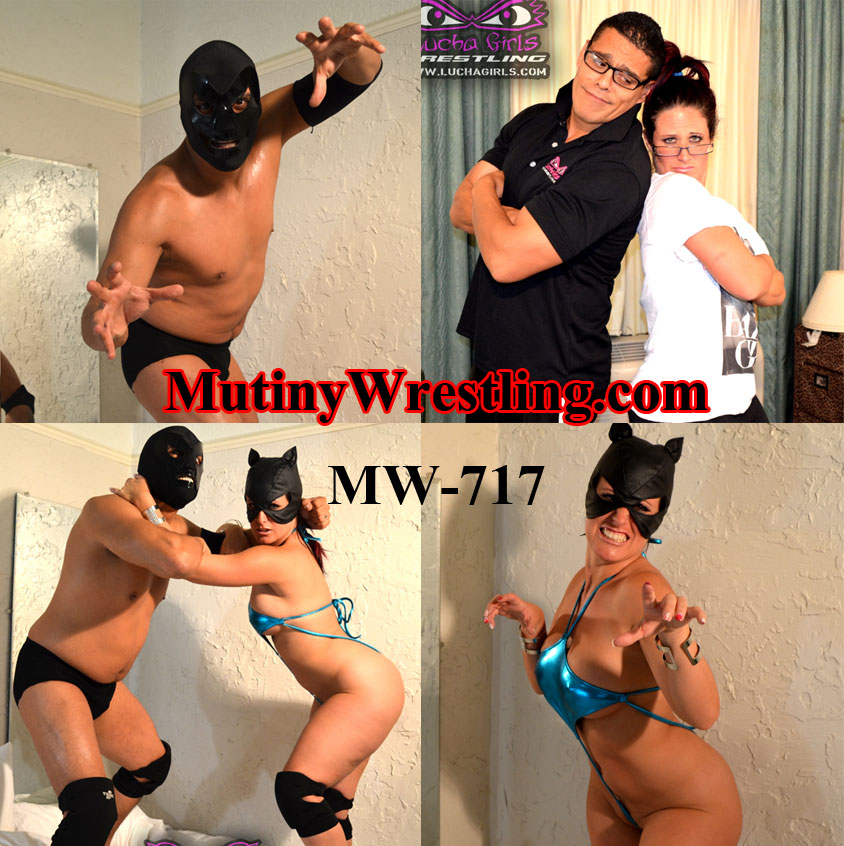 If I Was A Wrestler… – Mixed Masked Wrestling
featuring Mutiny as Plain Jane vs Masked Man as Joey ~ Joey and Jane were sitting in their room watching wrestling. They start comparing male and female wrestlers, stating that each was better. The discussion gets deep as they argue over how the male would "naturally" win the match. Jane says she can be a pro wrestler, anyone can as a matter of fact! Joey calls her bluff and suddenly she is transformed into her masked wrestler persona, the Masked Mutiny. Joey, not to be outdone, does the same thing and the match is on! Mutiny tries to hold her own, but bigger, stronger Masked Man makes her his topless play toy and slams her around, puts her in various submission holds and insultingly keeps smacking that sexy mutinous ass, causing her cheeks to brighten quite nicely and her luscious boobs to pop straight out of her gear in the ultimate Tit Slip! But he is not done yet as he gives her not one but 2 "put her to bed" Piledrivers, both forward facing and mouth to crotch facing! Poor Masked Mutiny, it's also safer to be just a plain Jane than to be the Masked Mutiny! Buy Lucha Girls Wrestling, "If I Was A Wrestler… – Mixed Masked Wrestling and watch an ordinary couples extraordinary fantasy unfold!
LENGTH: 14 mins
BUY THIS VIDEO  Add "MW 717″ to Cart — $13.95