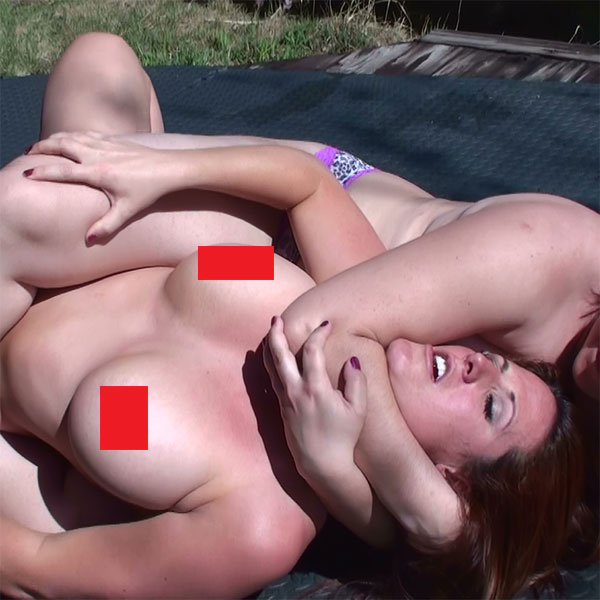 Emyra came to MY place this time and challenged me again. She told me she knew where my house were because she already came to visit Entropy while I was away for work. Is it true? I dont know, but that day, I told her we would wrestle in several types of matches and I would show her what I can do to her. It didnt go as I planed actually…
In THAT match, we agreed on a TOPLESS match, with pins and submission and the one who would smother- make the other one pass out-  (facesitting or breasts smothering) would win the match.
We both did some breasts grabbing, nipple torture, boobs slapping, etc. Long bearhugs, but I wasnt the one controlling at all. She sat on my boobs, sat on my throat, sat on my stomach, smothered me, made me quite dizzy, left the mats…and come back for some more humiliation.
Very sexy action, Im completely helpless against her, and Im getting choked, scissored, etc. Shes taking control o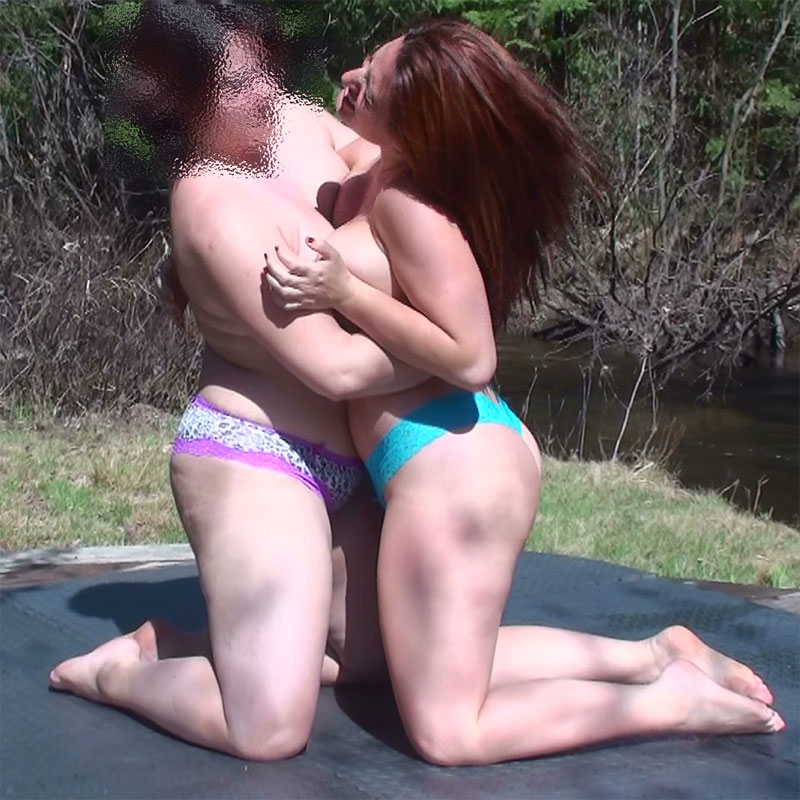 ver my body, and I dont seem to be able to do much, even if I try real hard…
Length: 11 minutes
Free Sample Clip
Add "MW-413″ to Cart — $11.95