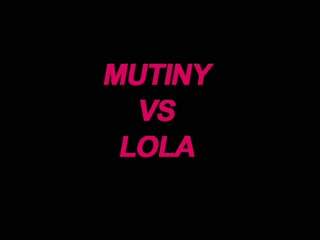 I did this video maybe 4 years or maybe 5 years ago. I was in Philadelphia and I met with Lola… The quality of the video at the begining is not perfect so this is why I never posted it! and this is also why there is a big escount on that video! we took each others bra off in the middle of the match…(but we started in bars and thongs) its a TOPLESS wrestling match and we are both wearing thongs. We are wrestling in my hotel room in Philly!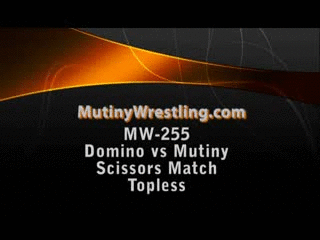 Topless scissors, breasts to breasts, figure four, smothering, etc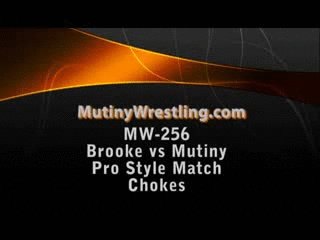 Pro style match, I woke her up with a body splash, i did a piledriver, but she didnt pass out…she was dizy, so I did a back breaker, some kicks, leg drop, even a good low blow! she ended up behind me at one point and grabbed a sleeperhold but I fought back and got her in the same hold. I made her pass out and it was the end of the match. I easily proved I was way stronger and way more skilled than Brooke. I did some victory poses…and she didnt wake up…
MW-257 Mutiny vs Jennifer Thomas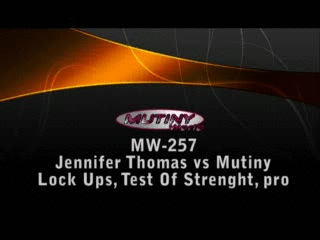 We started the match with long lock ups and a long test of strenght! after theise lock ups, Jennifer thomas kicked me in the stomach and totally destroyed me in a pro match. I took a lot of bumps!! and she finaly knocked me !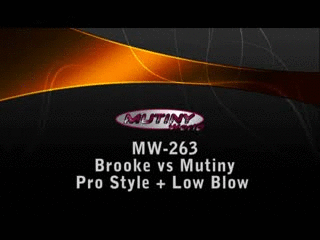 p r o  wrestling match....low blows, piledrivers, atomic drops, chokes, stretching..VERY SEXY HOLDS!
Categories:
Member's Section
,
Member\'s Section
,
Video Pages
Tags:
brooke
,
domino
,
female
,
jennifer
,
lola
,
melina
,
mutiny
,
piledriver
,
pro style
,
scissors
,
thomas
,
wrestler
,
wrestling