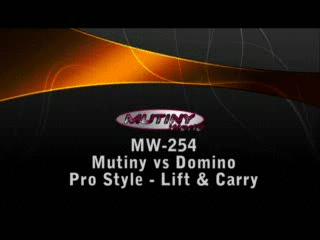 Im in total control of Domino….2 piledrivers, I knocked her out…I did some over the shoulder carry, bearhugs, bodyslams, back breakers, reverse bear hug, camel clutch, and some stretching!
we are both wearing pro outfits! with boots….and she is wearing very small booty shorts!!!
at the end, im grabing the camera in my hands (Brooke was filming the match) because I wanted to make sure we have a good view on this sexy Ko Domino!