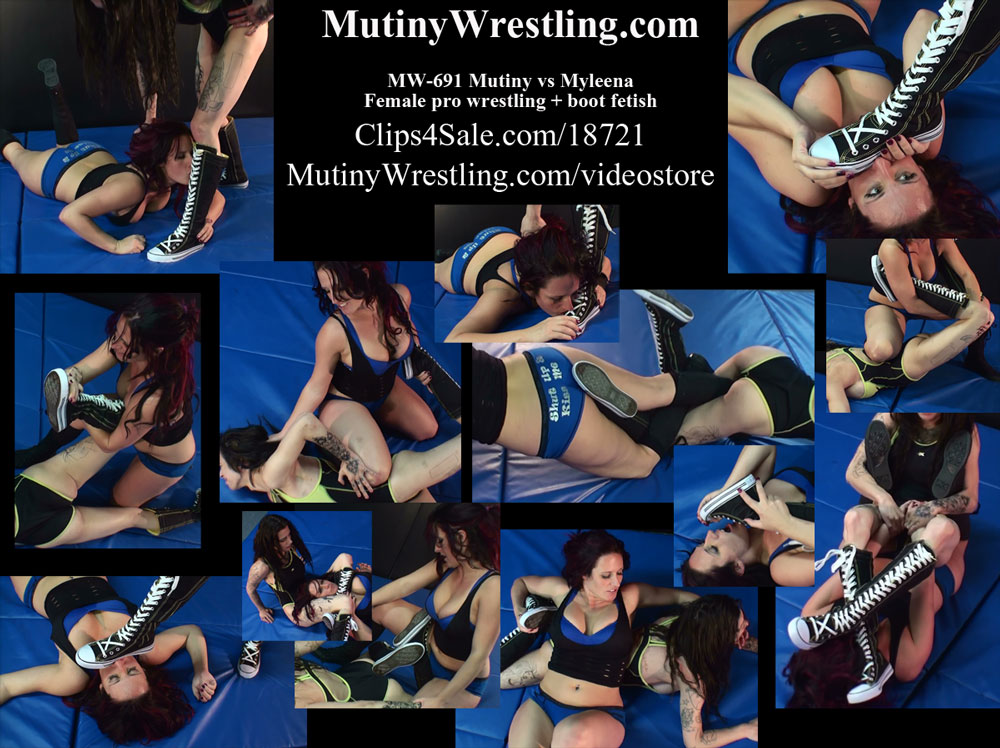 Myleena and I exchanged many pro moves, we go back and forth with leg locks, leg holds, back breakers, boston crabs, camel clutches, etc. But everybody knows that we love pro wrestling boots so we rub each others pair of boots, we kiss it and get quite turned on by doing so…
We are using our boots a lot around each others neck…to try to get our opponent aroused.
its hard to wrestle when you get turned on! Of course, Im the one getting a little more arouse by her boots so I ended up kissing them a loooot, very sensually.
23 minutes for 19.95!!!!!!!!!!!!!!!!!!
Format: WMV
Resolution: 720×480
buy this video : Add "MW-691" to Cart — $19.95