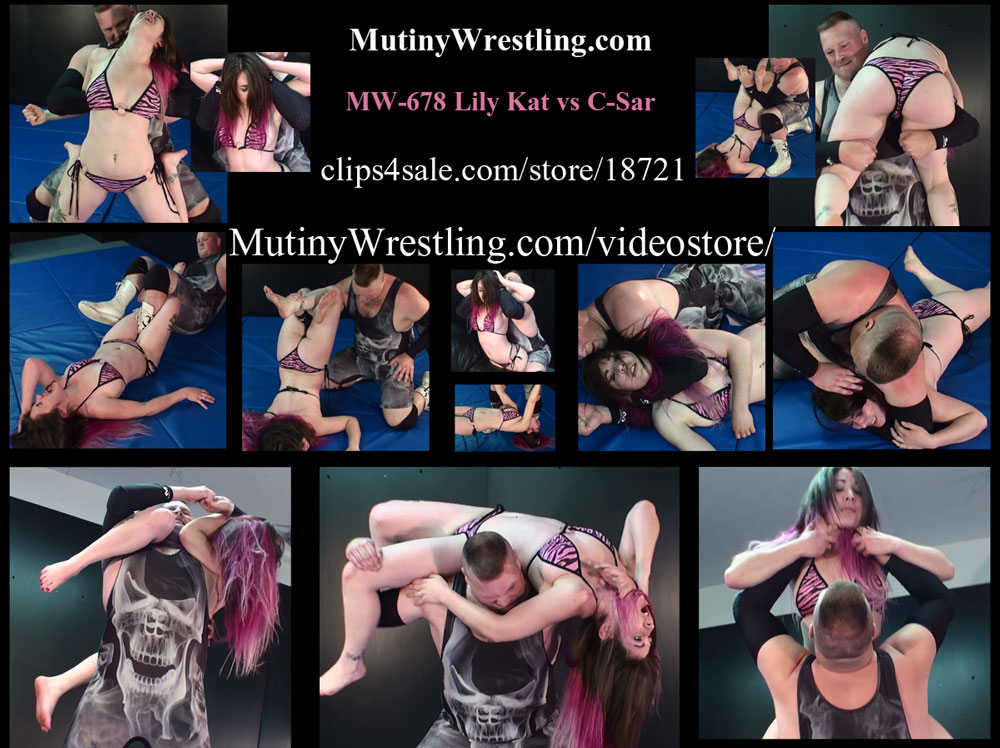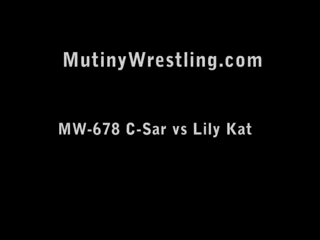 FULL VIDEO Part one : If you enjoyed C-sar vs Mutiny, you will also love that one. C-Sar is the new pro wrestler of MutinyWrestling. He is 6'0 260lbs and loves to destroy cute girls. Lily is amazingly cute in her pink bikini and C-Sar is enjoying every second of the destruction! They srated with a test of strength and he just played with her…he got her on her knees fast and just took control from that moment. He stretched her, choked her, lifted her, carried her. She is so tiny next to him. He even did am atomic drop, did some power moves, poor Lily wasnt even able to fight back. Sad for her, but she is so sexy to watch when she's a victim… Part 2 : Headlocks, side headlock, choke, figure four leg lock, stretching, single leg crab, full nelson, etc. The poor Lily is suffering a lot and you can see the fear in her eyes…but C-Sar is so intense and really into controling her sexy body and inflicting pain! Part 3 : In part 2, C-Sar slammed Lily on the couch then got her in a sexy full nelson. He then throws her on the mats in the last part (3) and got her in a torture rack and kept her there a while before dropping on his knees. She is getting weaker and weaker. He choked her with his legs (neck scissors) then choked her while standing up, got her down, didnt let her go…until she couldnt take it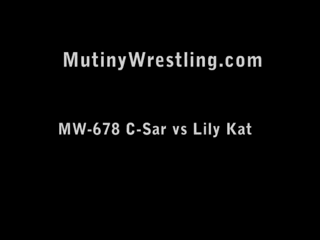 anymore and couldnt even try to fight back. He left her there, on the mats, !
Length: 10 minutes
Free sample video from 4 matches including this one!
BUY THIS VIDEO : Add "MW 678" to Cart — $10.95